London City Airport Parking
Below you'll find all the details you need when it comes to parking at London City Airport. From pick-ups and drop offs to valet parking, compare the available options to find parking to suit you.
Compare and book your parking options at London City Airport Parking

Use the widget below to run a quote for your parking & browse between the varying services for one best suited to your needs. By booking online and in advance, you can save over 60% of the drive up costs.
Run a quote today and see what you can save!
Picking Up and Dropping Off passengers
Head to the dedicated Pick Up Zone to collect passengers but note that there is a 20 minute maximum stay. It's quite pricey; 0-10 minutes will set you back £3.80, whilst 10-20 minutes a huge £8.50! Fingers crossed for no delays!
For dropping off, you can use their fourcourt which is adjacent to the terminal building! But bear in mind, you're not allowed to wait there and you must not leave the car unattended.
Main Car Park
This car park is perfect whether you're going away for a long or short trip! It is only a short walking distance away from the terminal so you won't have to walk far. The postcode you'll need for the car park is E16 2PB.
| Duration | Prices |
| --- | --- |
| 10 mins | £3.80 |
| 20 mins | £8.50 |
| 30 mins | £13.00 |
| 1 hr | £16.00 |
| 2 hrs | £21.00 |
| 4 hrs | £30.00 |
| 8 hrs | £40.00 |
| 12 - 24 hrs | £60.00 |
| Every 24 hours thereafter | £60.00 |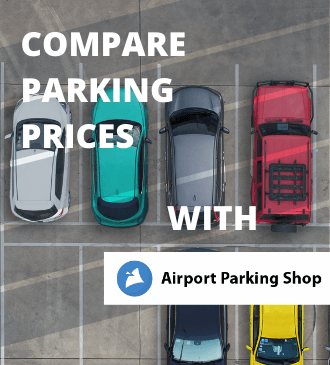 Motorcycle Parking
Motorcycle parking is free of charge in the dedicated bays available underneath the DLR viaduct. These spaces are clearly signposted opposite the turning to the main terminal.
Disabled Parking
Blue Badge holders get 30 minutes of free parking in the main car park by validating their badge at the airport Information desk in the Terminal.