London City Airport Terminal
London City Airport opened in the 1980s and within the first year of operation, 15,000 people flew from the terminal! Today, this number has reached closer to 5 million, following years of investment and improvements.
Today around 12 airlines operate from London City Airport
Reach your gate from the terminal entrance in 30 minutes
Boasts a Silent Departure Lounge policy so there are no tannoy or flight announcements
For this reason, be sure to check your flight status using our flight arrivals and departures tools |
Designed with the business traveller in mind, enjoy benefits such as complimentary wifi, work and device charging stations and even a shoeshine service.
London City Airport Check-In Times
It's important to give you and anyone else you're travelling with plenty of time to get checked-in, through security and to your flight. Some days everything runs smoothly but some days, queues at check-in and security can b really long! For this reason, we suggest giving yourself the below amount of time to get chcked in: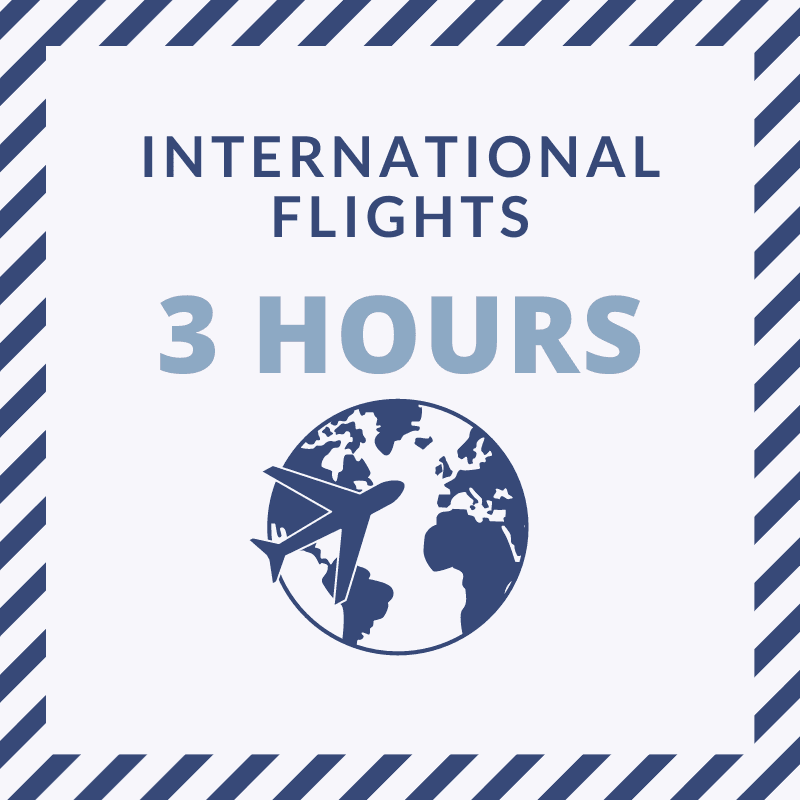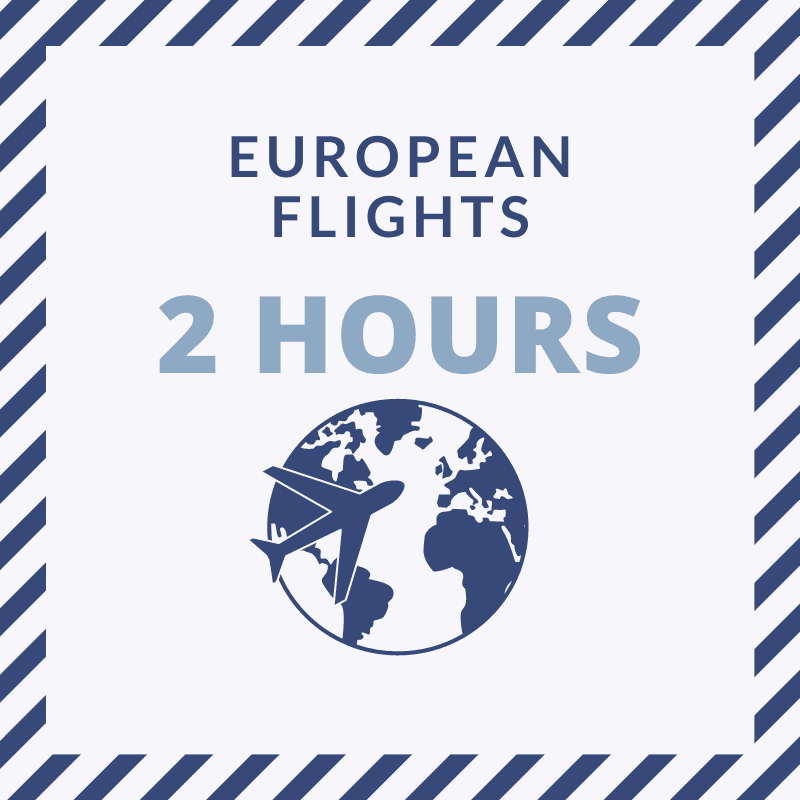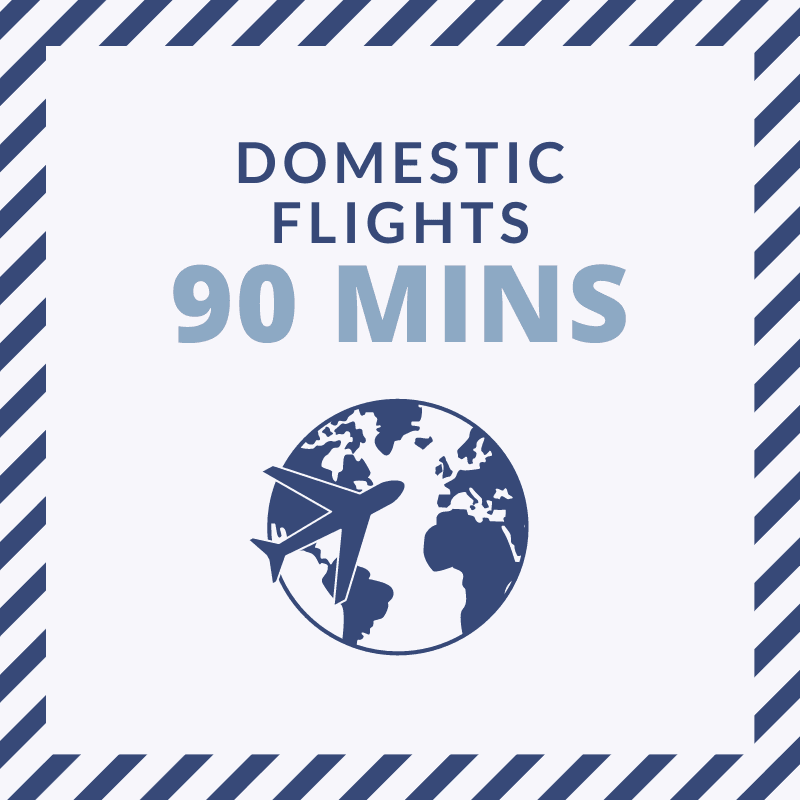 Wifi at London City Airport
The airport offers free wifi for the duration of your stay to passengers and can be used across all media devices.
Search for LCY Free wifi, open your browser and answer a few marketing questions. You'll then be prompted to verify your email address and then you'll be free to roam.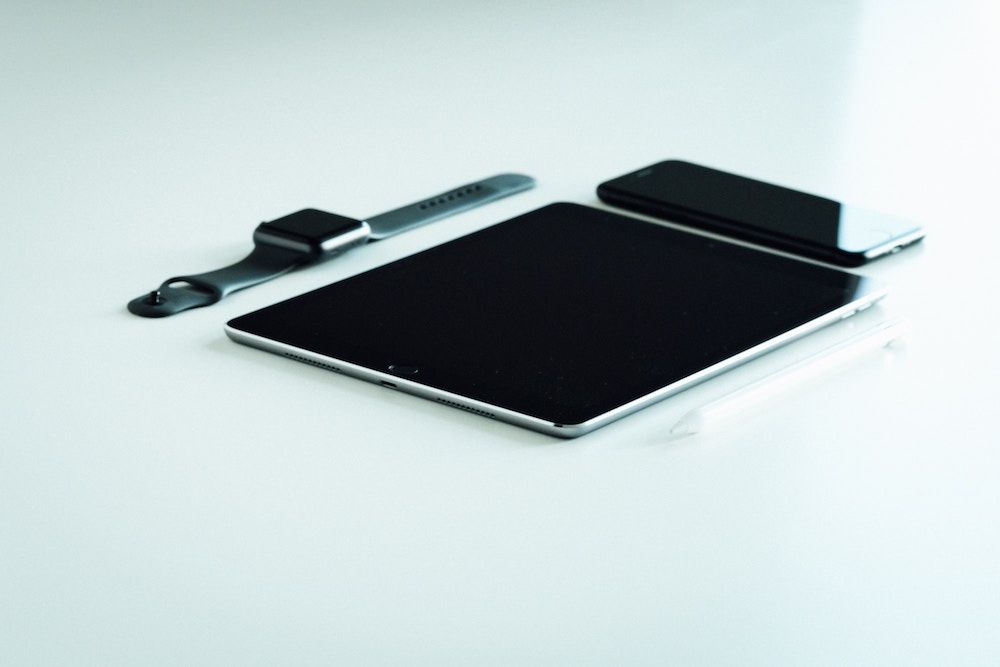 London City Airport Terminal Facilities
Accessibility
The airport is fully accessible to disabled passengers and includes clear signage, mobility equipment, a lanyard scheme for those with a hidden disability and of course welcomes Assistance Dogs.
Babies and Children
Baby changing facilities can be found in both the male and female toilets. If you have some time to spare (and the kids have energy they need to burn), stop by the Play Area between Gate 5 & 6.
Cash Points and ATMs
You'll find them located both before and after security
Lost property
Lounges
Restaurants and Bars
You'll find a small yet abundant selection of places to eat, whether it's a sit down meal or a grab n go goodie!
Shops
You'll find a small selection of trusted favourites to ensure you don't travel without any forgotten essentials
Toilets
Ample facilities are available both before and after security and in arrivals.